On Sat, Nov 4th, 2017 in Ibaraki, Osaka, Japan, DojoCon Japan 2017 embraces over 300 CoderDojo champions, mentors and ninjas from all over Japan to appreciate open source programming education.
DojoCon Japan 2017 will be held at Ritsumeikan Future Plaza Event Hall in Ibaraki-city, Osaka, Japan on Saturday, November 4th, 2017 from 10:30 to 6:30pm. The theme is "Connect (Tsunagaru / つながる) Dojo to Dojo". By creating a space to interact dojos from all over Japan, champions, mentors and ninjas can exchange their ideas and problems and enhance their ties. In addition, this event will help encourage people who are thinking about starting Dojo in their neighbors.
Though admission is free, tickets are already sold out.
DojoCon Japan 2017 program include sessions, workshop, tour-games, champion & mentor counseling and programming contests.
The venue of DojoCon Japan 2017 will be divided into different sections, such as seminar area, various workshop & activities area and sponsor booths.
Champions and mentors will be able to find and solve their problem. Ninjas will be able to meet their colleagues from all over Japan to show their skills.
Speaker Programs
In this year's speaker's program, the session starts from Kaori Hashizume's keynote and ends with James Whelton, the founder of CoderDojo. The session program starts at 11am at session area.
---
Kaori Hashizume is Japan's pioneer of kids programming education. She is the Champion of CoderDojo Saitama and published two programming books for kids. She is the president of Cherry Bit where they provide various education and training programs. Her speech goes beyond programing, such as security, copyrights, involvement of social media, and creative thinking spiral.
---
James Whelton is the founder of CoderDojo and CoderDojo Foundation. Last time James was in Japan was when Japan launched 1st CoderDojo 5 years ago. In 2017, there are over 100 Dojos registered in Japan. James will be speaking to new champions, mentors and ninjas about his vision of CoderDojo from the past to the future.
---
Ross O'Neill is Community Liaison Lead of CoderDojo. He is coming back again to DojoCon 2017 to give us the update of CoderDojo global community to advice how Japanese champions can adopt CoderDojo philosophy to their activities in Japan.
---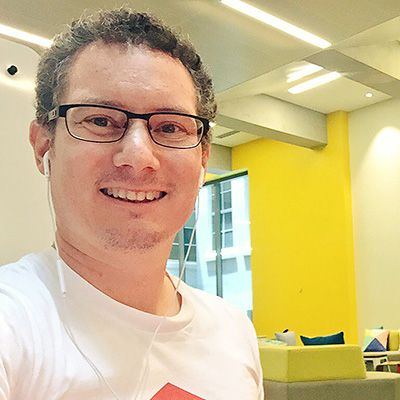 Josh Wulf is the founder of Magikcraft. Magikcraft teaches kids to code JavaScript in Minecraft using the metaphor of magic. He introduces and demos Magikcraft to champions, mentors and kids.
---
There are many other sessions which will benefit champions, mentors and future champions and mentors how we can organize better CoderDojos such as the panel discussion with female mentors, how CoderDojo interacting with local education system and etc.
Contest & Workshops
There are over dozen workshops scheduled to be held at DojoCon Japan 2017.
Go! Global DojoCon Japan 2017 is the programming contest which winner will receive the ticket to Coolest Projects in June 2018 in Ireland.
Let's make a maze in Scratch workshop will help ninja to experience the joy of programming with mentors.
There are also some robotic workshop as well as Raspberry Pi workshops.
DojoCon Japan 2017 Event Overview
| | |
| --- | --- |
| Date | Saturday, November 4, 2017 |
| Time | 10:30am~6:30pm (Door opens at 10:00) |
| Venue | Ritsumeikan Irabaki Future Plaza Event Hall |
| Address | 2-150 Iwakura-cho, Ibaraki, Osaka, Japan |
| Attendees | 330 tickets are RSVPed |
| Sponsors | Click here to view DojoCon Japan Sponsors |
Contact